Hunger Walk and Mayor's Iftar

For nearly a decade ISB has organized the Muslim community in order to support the Atlanta Community Food Bank's annual Hunger Walk aimed at combating hunger in the metro Atlanta area. More than 600 members of the Atlanta Muslim communities have participated annually in the Atlanta Community Food Bank Hunger Walk/Run.
In 2017, we raised over $20,000 to help fight hunger in Atlanta. The ISB collaborated with 18 Muslim organizations to come together under the Islamic Speakers Bureaus umbrella to participate in the Hunger Walk/Run.
We are thankful to all the Muslim teams and their members for showing unified support for the Food Bank by walking with us and raising money for a very worthy cause. Subscribe to our newsletter below and stay tuned for the next Hunger Walk.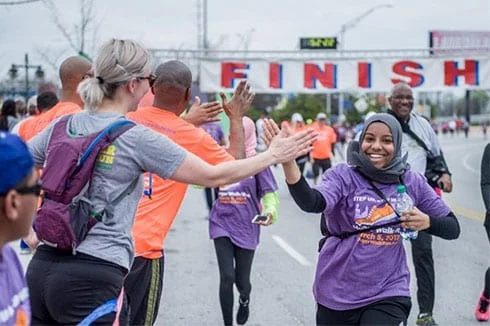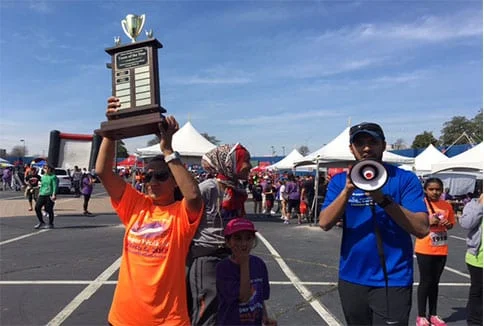 In 2017, the ISB collaborated with the Atlanta Mayor's office and Welcoming Atlanta for a historic event – the first ever Iftar hosted at Atlanta City Hall. During the Iftar, Mayor Kasim Reed presented the City's highest award, the Phoenix Award, to ISBExecutive Director Soumaya Khalifa for her outstanding service and leadership. Imam Plemon El Amin, ISB board member, presented the Mayor with a plaque commemorating this historic event. The Atlanta City Hall Iftar has become a high-profile annual event for ISB celebrating religious inclusion, and community partnerships.