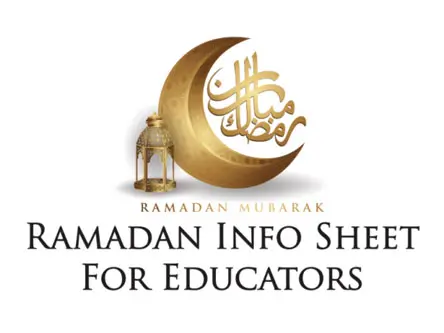 Contribution of Muslims to Civilization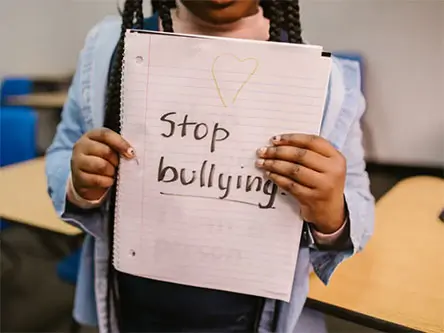 9/11 Teaching Resources
Recommended by the ISB
Overview
A 2020 poll found that half of the Muslim parents (51%) surveyed reported that their kids experienced religious-based bullying in school. Despite the challenges that Muslim students face, we believe that schools can address anti-Muslim racism. Much of that work can be done in the classroom – and school-based 9/11 observances and lessons represent a prime opportunity.
The ISB recognizes that September 11, 2001—and how the events of that day continue to shape our world—can be a difficult subject for educators. The ISB is recommending materials and resources to explore the ongoing consequences of 9/11. We recommend the age-appropriate curricula below for educators to address an array of subjects and approaches to the history and current impact of 9/11, and help create safe learning environments for students of all religious, ethnic, and national backgrounds.
For more information on the challenges Muslim students face around 9/11 Click here
Guidelines for Teaching about 9/11 in the Classroom (all ages)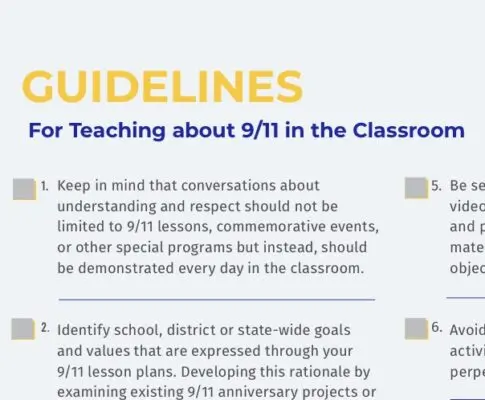 Elementary School
Introduction: For elementary school educators, the ISB recommends this section of "Learning from the Challenges of Our Times: Global Security, Terrorism and 9/11 in the Classroom" developed by the 4 Action Initiative, a collaboration of Families of September 11, Liberty Science Center and The New Jersey Commission on Holocaust Education. This curriculum provides resources from diverse, credible sources, with a variety of choices for each teacher in regards to texts, activities, virtual or in-person field studies, and baseline vocabulary that are age-appropriate. There are grade-level activities and assessments that offer differentiation, student voice, choice, and connections from past to present.
Middle School
Introduction: While the curriculum developed by SAALT (South Asian Americans Leading Together) focuses on the history and experiences of South Asians in the U.S., the ISB recommends it because the authors address the broader issues of assumptions, stereotypes, biases, xenophobia, bullying regardless of ethnicity or religion. SAALT's approach and suggested classroom activities are useful when teaching about 9/11 with a broader perspective and create a safe learning experience.
For the purpose of teaching about 9-11 specifically, the ISB recommends these introductory pages 1-5, and Chapters 3, 4, and 6.
High School
Introduction: Developed by the University of Pennsylvania's Graduate School of Education, the "Teaching Beyond September 11th" curriculum takes a multi-faceted approach to helping students move beyond the headlines to deepen their understanding of the post-9/11 world and its continuing impact on communities here and abroad. The ISB recommends this curriculum for students in 11th grade and beyond. We found that the information given to students is vetted and offers a balanced and constructive analysis of US policies, decision-making, and the after-effects.
With this helpful info sheet and video you can learn all about Ramadan, the holy month for Muslims all over the world. You can share these informative resources with your child's school so they know what to expect from Muslim students during this month. This can also be shared with general audiences to help them learn about Ramadan. In this short Ramadan Guide video, Milton High School's Principal Brian Jones talks about how at Milton High School they effectively create awareness about Ramadan amongst their staff and students.
Contribution of Muslims to Civilization